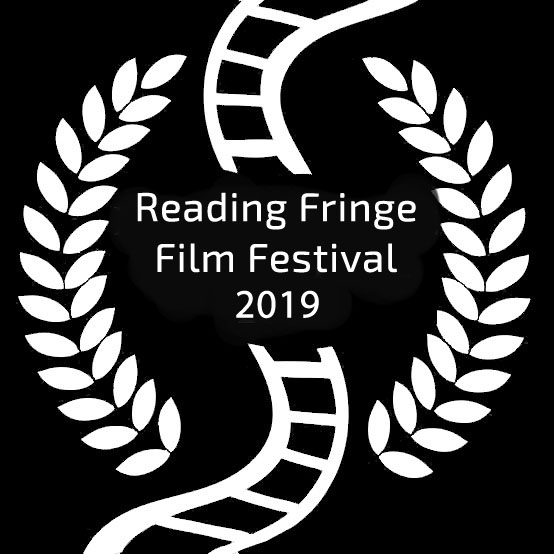 The Reading Fringe Film Festival is dedicated to supporting new and upcoming filmmakers. The festival aims to provide a productive platform for short films and encourage creativity.
This is Reading Fringe's 7th year hosting a film festival which includes not only a 48 Hour Challenge (linked directly to the festival) but a variety of selected films ranging from 10 seconds to 10 minutes.
And the winners are:
International Competition WINNERS:
BEST FILM: The Crossing
BEST DIRECTOR: Tim Schijf – Screwed
BEST ACTRESS: Hannah James – First Date
BEST ACTOR: Si Martin – Spotter-Spotters
48 hour film competition WINNERS:
BEST ACTOR Sam Chapmam – Le tour de chat
BEST ACTRESS Emily Hawthorne -Exchange
BEST DIRECTOR – Simon Aukes Stolland – La tour de chat
BEST FILM – La tour de chat
Judge Awards:
50 HOUSE POINTS: The Girl Who Lived
UNDER 18 FILM MAKERS SPECIAL AWARD: Pauline Quirke Academy Reading
JUDGES SPECIAL AWARD: The Money Box
Congratulations to all the winners and a huge thank you to all those who entered.
—
The official selection for this years festival is:
James – Dir. Pablo Olewski – Canada
A Snail of Two Cities – Dir. Joseph Wheeler – UK
Spotter-Spotters – Dir. Ben Plumb – UK
The Crossing – Dir. Chris Shaw – UK
Neighborrow – Dir. Martin Fournier – France
The Girl Who Lived – Dir. Desmond Confoy – USA
Screwed Dir. Tim Schijf – Netherlands
Money-Box Dir. Rimma Gaysina – Russia
First Date – Dir. Bojan Brbora – UK
125/hr Dir. Andrew Owens – UK
48 Hours Film Challenge Finalists:
Space Heist – Animated Brick Productions
Obsession – Beech Lane Gang
La Tour de Chat – AM Productions
The Exchange – Eric Garson